Al Marai AlArabia Trading المراعي العربية للتجارة
Hall: Al Mustaqbal Plaza Stand: HP2- C42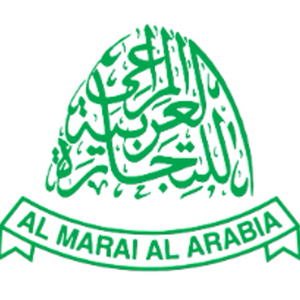 Company Overview: At Al Marai Al Arabia, we take immense pride in our dedication to providing the finest and most wholesome items to our customers. Our mission is to bridge the gap between health-conscious consumers and delicious, sustainable food choices. With a strong commitment to organic and ethical sourcing, we've become a trusted name in the industry. Key Highlights of Our Company: Processed Camel Meat: Our crown jewel, processed camel meat, is a unique and nutritionally rich protein source. We carefully select the finest camel meat, which is naturally lean and low in fat. Through meticulous processing and culinary expertise, we create a range of delectable camel meat products that cater to diverse culinary preferences. Organic Excellence: we understand the importance of organic farming and sustainable practices. Our products are sourced from farms that prioritize organic, non-GMO, and environmentally responsible cultivation methods. This ensures that you receive the healthiest and most flavorful food items available. Diverse Product Range: While processed camel meat is our specialty, we also offer a wide array of other food and non-food items. our product range is curated to meet the demands of health-conscious consumers and adventurous food enthusiasts. Quality Assurance: We adhere to stringent quality control measures to maintain the highest standards in our products. Environmental Responsibility: Sustainability is a core value at Al Marai Al Arabia. We are actively engaged in eco-friendly initiatives, such as minimizing waste, reducing our carbon footprint, and supporting ethical farming practices. Our commitment to the planet extends to every aspect of our business. Customer-Centric Approach: Our customers' satisfaction is our top priority. We believe in building lasting relationships based on trust, transparency, and exceptional service.
Address
- Head office : Al Ain City - Industrial Area - Al Khadamat 9 ST. - Dubai Branch - Wafi Mall - Offices Area.
United Arab Emirates
our delectable Camel Homestyle Sausages! Indulge in the rustic goodness of these sausages, expertly crafted from the finest camel meat. Bursting with flavor and seasoned to perfection, our sausages br ...