Ella Foods Pvt. Ltd.
Hall: Al Mustaqbal Plaza Stand: HP2-E40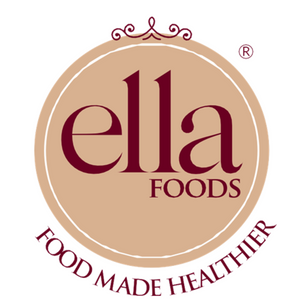 Ella Foods Pvt. Ltd. is a food manufacturing company with a primary focus on health and wellness. We are a group company of Bharat Biotech (makers of Covaxin). We believe that when innovation, science, and the art of food preparation are brought together, what comes out is food that is safe, healthy, and pure. We are on a journey to champion healthy eating with our carefully curated recipes and products that will empower the Consumer to make better food choices Key highlights of our Food Products: i. Cryogenically manufactured spices ii. Use of Low sodium Plant-based salt iii. Gamma irradiation of products for up to 99.9% microbial-free products iv. Manufacturing in pharma standard clean rooms v. Probiotic RTE snacks and RTD beverages.
Address
Ella foods Pvt ltd , C/O Innova Agri Bio park plot B-11 , KIADB, INDUSTRIAL AREA PHASE 3 MALUR TALUK , KOLAR KARNATKA
India