Marrakech Fine Food
Hall: Al Mustaqbal Plaza Stand: HP2-114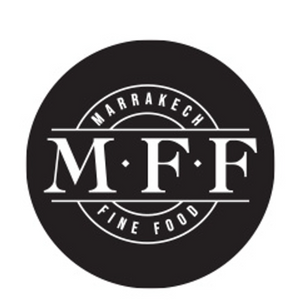 With one of the most sophisticated selections of luxury brands, MARRAKECH FINE FOOD is a space that yields itself to the opulence of the finer things, incorporating a charming tea salon, a retail boutique and a takeaway patisserie counter, all in a sleek and contemporary setting. our emporium boasts more than 100 delicious types of hot or cold drinks including a fine collection of coffees, teas and exclusive blends, along with signature plant-infused delicacies, and homemade gourmet pastries as well as crisp salads and sandwiches served with freshly baked breads. A magnificent wall displays an array of MFF's signature artisan products and a selection of beautiful gift boxes available in different formats and sizes. a colorful setting that has carried customers away on a journey of sensations since it opened. MFF is working with materials of the highest quality and using the latest in technology and rigorous quality control process, able to innovate throughout the entire production and distribution line in order to offer the best service .
Address
114-116 ZONE INDUSTERIELLE SIDI GHANEM
Morocco
In an elegant and contemporary environment, MFF creates a unique experience, highlighting the opulence and quality of culinary pleasures. With a meticulous attention to details. MFF offers a wide rang ...
Khamssa is a brand that brings a Moroccan touch to each product with creativity and modernity. Khamssa celebrates Morocco's rich cultural heritage with blends of coffee, tea, chocolate, shortbread, an ...

Maison Amaury, as an icon of gifting, offers an exceptional range of fine products for luxury snacking. From shortbread to chocolate bars, Royal 'Majhool' dates, exceptional honey in pre-dosed sticks, ...