PorsiOn Food Company
Hall: Al Mustaqbal Plaza Stand: HP2-D40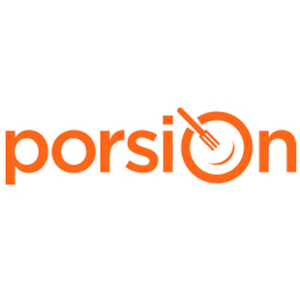 PorsiOn Food embarked on a unique culinary journey in Bursa in 2010, weaving a story of "Warm Happiness with a Cold Touch." Our tale is one of imagination, mastery, and passion. Through the creative minds of our chefs, we've transformed ordinary frozen products into extraordinary experiences, full of warmth and flavor. Our guiding slogan, "The Recipe is Ours, The Signature is The Chefs'," resonates with our commitment to culinary excellence. We've crafted a line of frozen side dishes designed specifically for the HORECA (Hotel, Restaurant, and Café) and Retail channels, providing businesses with fresh, convenient, and customizable menu options. What sets us apart is our ability to tailor our recipes to the specific needs and identities of our clients. Our chefs' valuable experience and genuine love for their craft have led to the creation of unique and special recipes. These aren't just dishes; they're experiences that elevate the taste profile of establishments across the globe. With PorsiOn Food, there's always a chef in your business. Our products aim at your customers' satisfaction and are designed to simplify the culinary process for your chefs. Whether it's a restaurant, hotel, or café, our team collaborates with you to develop recipes that resonate with the special dishes you want to serve. Every bite of our products offers the sensation of warm happiness through cold touch, reflecting our careful preparation and meticulous attention to detail. It's not just about food; it's about creating moments, memories, and connections. As we continue our journey of warm flavors touched by the chill of perfection, we invite you to join our family. Explore our unique tastes, discover our passion, and allow us to contribute to your business's success. With PorsiOn Food, every meal becomes an invitation to something extraordinary. Join us, and let's create beautiful culinary stories together.
Address
Organize Sanayi Bolgesi, Ali Osman Sonmez Bulvari No:18 Nilufer
Türkiye
PorsiOn Food Company is a culinary innovator specializing in frozen snacks, soups, and antipasties. With an unwavering commitment to quality, our products are not only delicious but also Halal-certifi ...