15 Sep 2020
Ground-breaking trial gives new hope for peanut allergies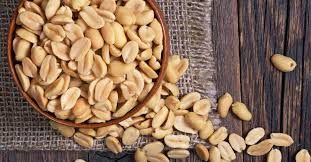 A trial suggests that oral immunotherapy treatment, which involves repeated exposure over time to gradually increase doses of the allergen, could allow sufferers to increase their tolerance to peanuts. They would not be able to eat nuts at will, but their reactions could be reduced.
The ARTEMIS study at the Evelina London Children's Hospital recruited nearly 200 children and young people aged four to 17 from across Europe to take part in one of the largest peanut allergy treatment trials that had ever been conducted.
Participants either received peanut allergen protein (AR101) or a placebo powder. Doses were gradually increased every two weeks for a year.
The results, which were recently published in the journal Lancet Child and Adolescent Health​, found that more than half of the participants (58%) treated with the peanut protein could tolerate at least 3 to 4 peanuts compared to just 2% of participants on the placebo.
Professor George du Toit, paediatric allergy consultant at Evelina London and the study's chief investigator, said: "This study provides yet more evidence that by gradually ingesting small amounts of well-characterised peanut protein, allergy sufferers can increase their tolerance and protect themselves from severe reactions in the event of accidental exposure.​
"It means we are now a step closer to an effective peanut allergy treatment and gives hope to the peanut allergy sufferers. The study is also the first to show that this type of treatment can massively improve quality of life for families affected by peanut allergy."​
Peanut allergy, a potentially life-threatening condition, has doubled over the last two decades and affects about 1 in 50 children in the UK. The allergy is rarely outgrown and is the most common cause of food allergy deaths.
Read the full article here: https://www.foodnavigator.com/Article/2020/09/15/Ground-breaking-trial-gives-new-hope-for-peanut-allergies