02 Sep 2020
Specialty Ingredients Drive Menu Innovation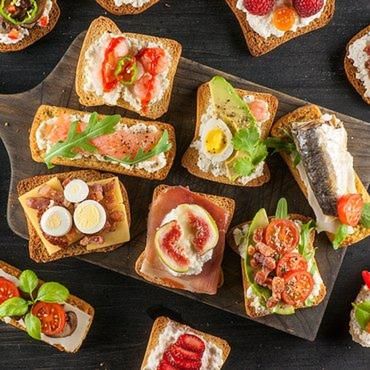 Specialty ingredients are a big driver of menu innovation at restaurants of all stripes in 2020, according to research by Gordon Food Service.
"The growth of specialty products and global ingredients that are making their way on mainstream menus really continues to be the number one trend," Gerry Ludwig, corporate consulting chef at Gordon Food Service, told customers at the company's show in Rosemont, Ill., which took place last week.
That's especially prominent in sandwiches, he said during his Menu Trends 2020 presentation.
"Our minds were blown by the sandwiches we saw this year," said Ludwig, who was part of a research and development team that sampled new dishes at just-opened restaurants in New York, Los Angeles, and Chicago. "We saw some really authentic versions of traditional sandwiches which were enhanced or heightened through the use of higher quality and more authentic ingredients."
They included global mashups, he said, such as Vietnamese banh mis or Cuban fritas with new ingredients for different takes on the regional favorites.
Read the full article on: https://www.specialtyfood.com/news/article/specialty-ingredients-drive-menu-innovation/