09 Jun 2022
The country calling 2022 the 'year of coffee'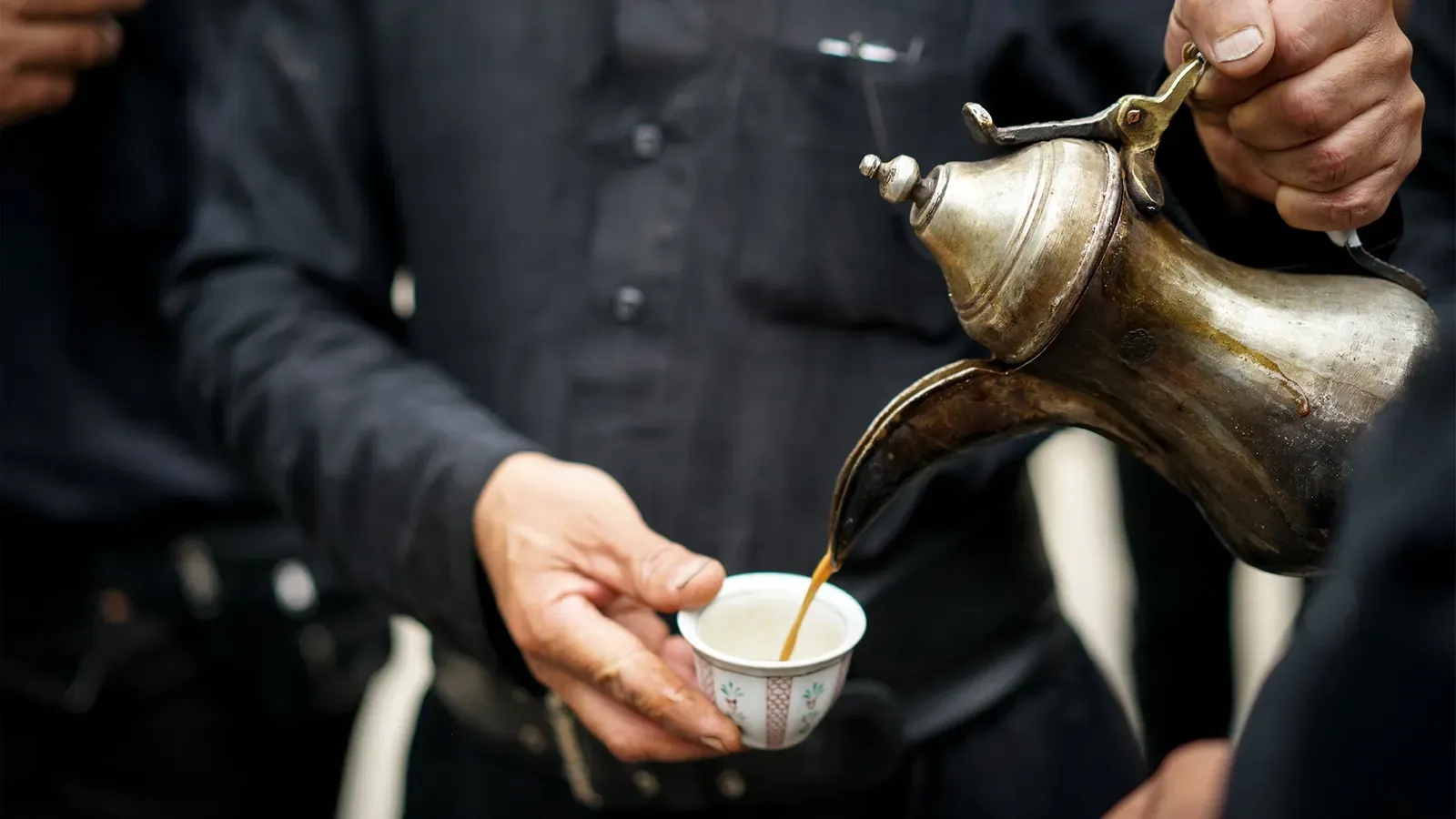 Coffee isn't just a drink in Saudi Arabia, it's an ancient tradition of hospitality – and as the country opens to tourism, it's also one of its most interesting draws.
Jabar Al-Maliki stepped onto a stone perch and looked out over the boundless landscape. High up in the clouds at 1,600m, he peered over the craggy mountain tops cascading into terraced farms lined with coffee trees, banana plants and corn crops. Colourful houses and stone fortresses speckled the steep slopes of the Sarawat Mountains, which extend from Saudi Arabia's Jazan region over the border into Yemen just a few kilometres away. He whistled at a scurrying hyrax, the high-pitched echo ringing across the otherwise silent valley below. Then, with a twinkle in his eyes, he said, "It's time for qahwa [coffee]."
It is widely believed coffee beans were first roasted and consumed as the beverage we know today in the Sarawat Mountains in the 15th Century. Historically, the area was all part of greater Yemen, when borders were far less important than tribal and familial relationships. During that period, Arab historian Abd Al Ghaffar first documented an infusion made from roasted, ground coffee beans used by Sufis (Islamic mystics) to help them stay awake during religious recitations. Over time, it became an essential aspect of Arabian culture, with public cafés called maqha sprouting up across the region, where men would sit and drink coffee and share ideas.
But despite being an essential aspect of local Arabian culture for hundreds of years, Saudi Arabia's coffee has only recently been celebrated as a critical part of the country's cultural and historical heritage, a distinction further commemorated by the government's declaration of 2022 as the Year of Saudi Coffee.
"Coffee is part of my heritage and lineage," said Al-Maliki, whose farm dates back more than 130 years. "My grandfather, father and I climbed up and down these 2,000-year-old terrace rock steps under the sun's heat, carrying coffee cherries over our shoulders with just a sling cloth." Now, he shares his practices with his sons.
We'd been road-tripping through Saudi Arabia for a month, and the journey to Al-Maliki's farmhouse had been particularly nerve-wracking: a slow, winding drive up and down steep mountain roads with continuous hairpins and groups of hamadryas baboons settled along the roadside. But it was a daring adventure that rewarded us with staggering views and an opportunity to explore Saudi Arabia's largest coffee-growing region.
As we watched, Al-Maliki's sons roasted coffee beans harvested from their fields in a cast-iron pan over an open fire, gently stirring them with a long metal stick flattened on one end. Typically, the beans are lightly roasted, ground and added to boiling water. Sometimes the brew is infused with spices like cardamom, ginger and cloves. We tried a lightly roasted version and a bitter, robust dark roast without spices. Both had a subtle flavour, more reminiscent of a cup of tea than a strongly brewed coffee.
The Jazan region is known across Saudi Arabia for its prized Khawlani coffee, named after the ancient tribes of Khawlan who lived between today's Saudi Arabia and Yemen. Cultivated at more than 800m above sea level, Khawlaniis defined by its high-altitude, fertile growing conditions, along with the grade of beans and the degree of roasting. No matter how it's prepared though, the coffee forms the cultural identity of the farmers here. They think of its cultivation as a 300-year-old art passed down through generations, and they consider the hospitality around it as a time-honoured tradition that strengthens social bonds across the remote valleys. Small cups of piping hot coffee require constant attention and refilling, allowing hosts to show respect and care for their guests.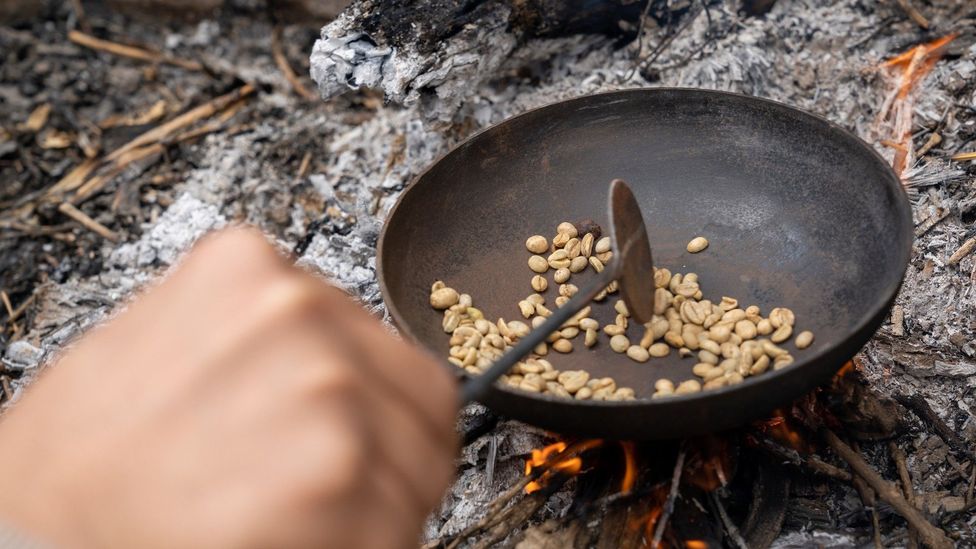 As we watched, Al-Maliki's sons roasted coffee beans harvested from their fields in a cast-iron pan over an open fire (Credit: Matt Reichel)
"​We love all kinds of coffee. It's part of our everyday lifestyle, but many people don't even know that coffee is grown right here in Saudi Arabia," said Sara Alali, an internationally licensed coffee grader and café owner from the capital city, Riyadh. "Khawlani beans are considered special because of their origin in the southern part of the Arabian Peninsula."