26 May 2022
The evolution of dairy-free cheese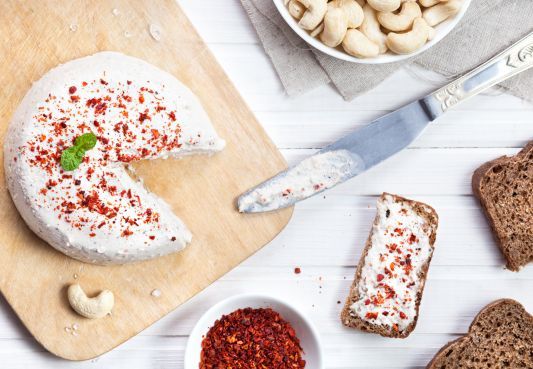 Historically, vegan cheesemakers have not been able to come remotely close to creating products that mimic real cheese — no one would confuse plasticky shreds of coconut oil and starch with Mozzarella or Cheddar. And because of this, vegan cheese was dismissed by cheese lovers long ago. But that didn't stop cheesemakers from trying, and over the past few years, their efforts have created a vegan cheese landscape that includes high-quality nut-based artisan cheese that really hits the spot.
According to a recent market research report, the global vegan cheese market was valued at just over $1 billion in 2019 and is expected to grow almost 13% in the next seven years. And with delicious artisan options breaking into the market, now is the time to consider stocking dairy-free cheese and getting ahead of the game.
Innovation in vegan cheese
As interest in plant-based products grew, the race to create the perfect vegan cheese also accelerated, causing a recent period of mass innovation. James Deane, managing director of cashew-based cheese brand Tyne Chease explained this dairy-free cheese revolution. "Back in 2014, the only vegan cheese you could find was what we call the 'supermarket melty' style cheeses. These were the vegan cheeses made from coconut oil, soya etc that were mass-produced for supermarkets etc.