An Evolution of the Middle East's Gourmet Food Scene and Palate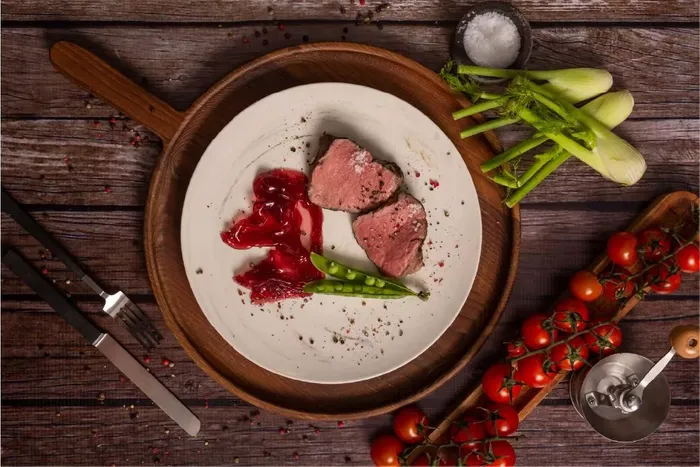 An Evolution of the Middle East's Gourmet Food Scene and Palate
While cities such as New York and Paris might have firmly cemented themselves as food-centric destinations for those who like the finer things in life – particularly gourmet food – there's a new contender for the crown. Last year saw the prestigious Michelin Guide extend its gaze to the Middle East and, in particular, Dubai. With inspectors being invited by restaurants, recommended for evaluation by the public, or who've decided to drop in on a whim, the UAE has chalked up a total of 69 restaurants, that stood as contenders to be recognised as masters of their art. Of those, two were awarded two Michelin stars, nine were rewarded with one, and a further 14 were granted Bib Gourmand status in recognition of their cooking standards and value for money.
In short, if you're looking to experience more than 200 types of cuisine, all within easy access, and held to the highest standards, Dubai and the Middle East should be at the top of your list – and Chef Middle East is supporting this vibrant industry every step of the way.
Gourmet food at its best
Appraising the Middle East's fine dining scene, the International Director of the Michelin Guide, Gwendal Poullennec, said that "What makes Dubai's culinary landscape so distinctive is its reflection of the more than 200 nationalities that call the city home, delivering an epicurean kaleidoscope. One thing all the restaurants in this fast-paced, dynamic, and elegant city have in common is they are brimming with passion and enthusiasm. Today, the Middle East is recognised as an inspiring gastronomic destination, and we have no doubts that its unique energy will seduce gourmets from all over the world."
The stars of the show
As a result of the Michelin Guide being in Dubai, an Italian restaurant, Niko Romito, and a modern-French establishment, STAY by Yannick Alléno, were both awarded two stars. Nine restaurants were awarded one-star status. To add to this, the UAE's capital was selected as the host city for a second time, for the prestigious MENA's 50 Best Restaurants awards – Orfali Bros Bistro took the No. 1 spot as the MENA's Best Restaurant, followed by Tresind Studio in the second position. Another sixteen across the UAE have been awarded by the MENA's 50 Best Restaurants.
Among the best fine dining restaurants in the Middle East, the region is filled with restaurants for those who want to treat themselves or their loved ones to a culinary experience to remember. What's also evident is the sheer breadth of the cuisines that have made their homes in the region. For lovers of gourmet food, this offers a broad palette against which they can explore and indulge their own palates.