Five Flourishing Food Trends in Dubai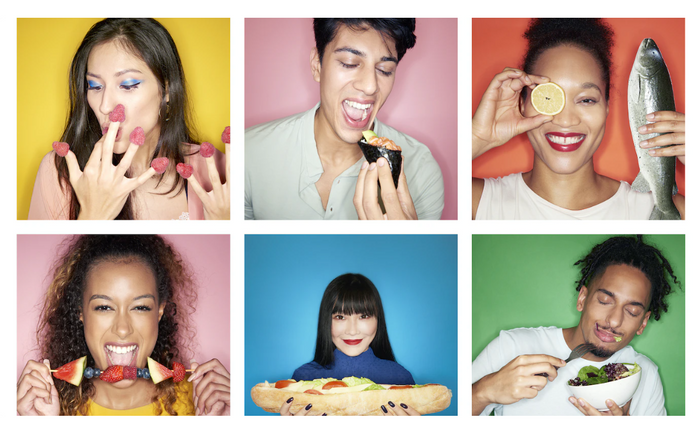 Five Flourishing Food Trends in Dubai
With its constant influx of international influences and diverse mix of culinary talent, you could say Dubai is something of a tastemaker when it comes to global food trends. This desert destination holds plenty of allure for itinerant foodies, with many globetrotters viewing it as one of the world's foremost gastronomic hubs.
1. An outpouring of alcohol-free options
Alcohol-free has been a growing category for the past decade, and finally it's bubbling into the mainstream. In recent years, there's been a real upswing in the number of low and no-alcohol choices on restaurant menus, and, more recently, a surge of no-alcohol bars for mindful drinkers and the health-conscious. There are now perfectly refreshing, 0% craft beers, enjoyable ABV-free wines to pair with dinner and familiar faves like Old Fashioneds and Espresso Martinis, all being shaken up with a low-or-no makeover. It just goes to show that even without a trace of alcohol, your favourite refreshment can still have plenty of spirit.
2. Sustained efforts towards sustainability
The environment is everyone's concern, so it's no surprise that in 2023, sustainability has never been a greater priority for restaurants in Dubai and the Emirates. In fact, it's impacting everything from the items on the menu to the materials it's made from. There's been a huge focus on provenance and locally sourced produce, with many restaurants pledging to cut down on food waste, reduce or eradicate the use of single plastics and source ingredients from local suppliers to shrink their carbon footprint. Tucking into a delicious dinner and saving the world? Now you're talking.
3. Dinnertainment
Forget a quiet table for two in the corner and whispered conversation. Increasingly, dinner's being served with a side of spotlights, spectacle, and showmanship – also known as dinnertainment. Awkward buzzwords aside, the choices are endless. Feeling fancy? Opt for a lavish supper-club style cabaret, with magic, dance, aerialists, and magic. Want to take a trip back in time to a 20s style speakeasy? You can. Craving some tango with your tagliatelle? You get the picture. From zany pop-up concepts to unconventional chef collaborations and shows, dinner is now anything but dull.
4. Compromise-free al fresco
If you're hankering after something a little less… theatrical, the outdoor dining trend will be a welcome breath of fresh air. From rooftop bars with gobsmacking views of the city skyline to romantic beach bungalows, the choice of settings and food styles has proliferated since the pandemic. And forget basic fare. Whether you want to tuck into butter-poached lobster on a retro terrace, a mouth-watering Wagyu steak by the shore or French cuisine with stunning views of the Burj Al Arab, Dubai's the city to make your most outrageous foodie fantasies a reality.
5. Experiences shared, memories made
The pandemic forced us all to question how we live, how we work, and how we socialise. For hospitality, an industry that trades on togetherness and connection, the impact was seismic. But at last, in 2023, we're ready to come together, with an even greater appetite for shared experiences, and more intimate ways to dine. This means everything from buffet style dining to grazing platters, small plates, and big brunches, all geared towards gathering around the table together and reconnecting over fantastic food. It's all very heartwarming… at least until someone pinches the last chicken wing.