23 Mar 2023
Organic market shows growth despite cost-of-living crisis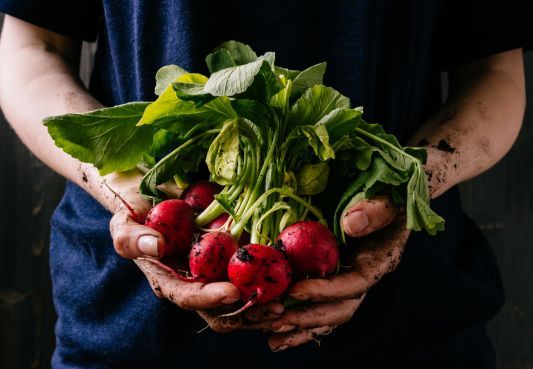 The Soil Association Certification's Organic Market Report 2023 revealed that the UK's organic market is now worth a record £3.1 billion, driven by 1.6% growth in sales in 2022, with shoppers spending almost £8.5 million on organic products every day in the UK.
A difficult year
Recent research from Meatless Farm revealed that shoppers were dropping sustainability as prices skyrocketed. According to the survey, one in two (55%) people admitted price is now significantly more important than health, sustainability and quality when it comes to the weekly food shop.

Two in five (39%) also said organic and fairtrade foods are now bottom of their shopping lists despite previously being 'must have' items.

However, the new Organic Market Report demonstrates that there is still strong interest in sustainable shopping. In fact, the organic market has enjoyed its 11th year of positive growth despite the cost-of-living crisis, record inflation, heightened levels of uncertainty arising from the Russian invasion of Ukraine together with its impact on world food markets and energy prices, and the on-going challenges thrown up by Brexit.

Alex Cullen, commercial director at the Soil Association, explained, "With sales exceeding £3.1 billion we have seen a transformation in the organic food and drink market since the pandemic with a phenomenal 25.4% growth in just three years. Despite the economic turmoil and significant challenges everyone faced in 2022 the organic market delivered a strong and resilient performance growing a respectable 1.6%.
"In these challenging conditions organic foodservice delivered a stellar performance growing 152% and helping to drive this uplift while organic food and drink sales in supermarkets, independent retailers and home delivery had mixed fortunes with shoppers forced to make hard decisions on their weekly shop as they faced the cost-of-living crisis.

"In organic there is an amazing momentum building with the potential for strong future growth capitalising on the high levels of consumer trust and confidence it holds by meeting their needs for sustainable and healthy food."
Good news for indies
Independent retailers faced a challenging year in 2022, with sales dropping 3.3% to £432.1m following a jubilant period during the pandemic where shoppers embraced the feel-good factor of local shopping and supported independents.

Over the last year they faced the challenge of trying to retain these new customers but also saw shoppers spend less and shop less often. According to the Soil Association, over 60% of retailers saw inflation as the number one challenge but two thirds believe that sales will increase in 2023.

Speaking to Speciality Food, Alex explained, "It is great that our research has shown that half of the independent retailers who responded to our survey said they have confidence that they will see sales grow during 2023. It is also important to recognise that organic sales in the independents are up 6.3% on pre-covid sales at £432m and box schemes are worth £559m up 54% on sales in 2019.