18 Mar 2023
Vegan Dubai: UAE opens 100% plant-based meat factory, eyes $15.7bn market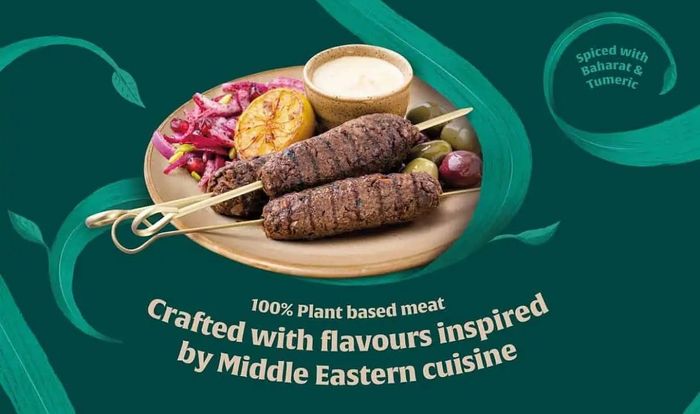 Dubai vegetarians and vegans can look forward to home-grown plant-based "meat" after a major UAE food producer announced a new facility in the city.
THRYVE will produce 100% plant-based meat substitutes at a region's first factory.
The plant-based meat market is tipped to grow to $15.7bn by 2027 as consumers consider ethical, environmental and food security reasons to change their diet.
The IFFCO Group, one of the UAE's largest producers of food products, has opened the first 100% plant-based meat factory in the region, in Dubai.
Located in the Dubai Industrial City, the THRYVE factory will catalyse the move towards a more sustainable and healthy food chain in the Middle East, actively supporting the United Nations' Sustainable Development Goals and the UAE's Vision 2051 initiative to bolster food security through diversity and innovation.
Plant-based meat factory in Dubai
The factory will provide nourishing, sustainable and healthy local plant-based meat products inspired by the unique flavours of Middle Eastern cuisine.
Mariam bint Mohammed Saeed Hareb Almheiri, UAE Minister of Climate Change and Environment, said: "The new 100% plant-based meat factory supports the UAE's Food Security Strategy and our mandate to mitigate the impact of climate change.
"The opening of this innovative new facility also supports our efforts to protect the country's ecosystems and enhance its food and water security and diversify our food sources.
"By fostering such robust research and development focused on producing innovative food products, we seek to raise the UAE's ability to move up the global food industry value chain and achieve first place on the Global Food Security Index by 2051.
"The new factory represents a significant contribution to sustainability in the food supply chain."
Hadi Badri, CEO of the Dubai Economic Development Corporation at Dubai's Department of Economy and Tourism, said: "The opening of this factory, which will pave the way for a dynamic new industry that will boost trade across the region, is a reflection of the UAE's commitment to pioneer the use of innovative technologies to provide sustainable solutions to real world problems.
"It contributes to Dubai's economic diversification journey in line with the goal of the Dubai Economic Agenda D33 to consolidate the emirate's status as one of the top three global cities.