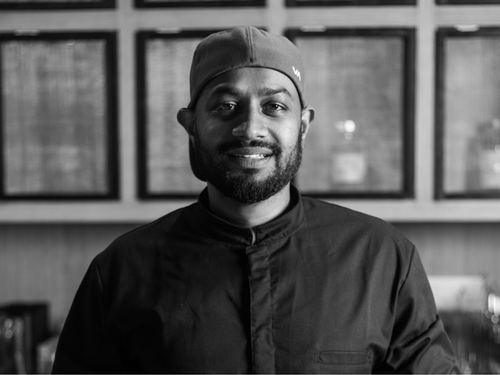 ADWAIT ANANTWAR
Executive Chef
,
MOHALLA RESTAURANT
Born and raised in Nagpur, Maharashtra, Chef Adwait Anantwar discovered his passion for cooking while studying software applications. Despite societal and familial pressures, he chose to follow his ambition, leaving behind a career in technology to pursue his culinary dreams.
Adwait began his culinary journey in India, but his career truly took off when he moved to the UAE in 2014 where he spent time working under the guidance of Chef Himanshu Saini, honing his skills, and developing a deep understanding of the importance of innovation and hard work in the culinary arts.
He has created the menu for Mohalla by bringing together beloved street food dishes from all across India and adding his own renditions, resulting in a vibrant culinary tapestry. The creativity and popularity of Mohalla are a testament to Adwait's passion and dedication to his craft.