LEVERAGE THE COMBINED POWER OF ALL THE F&B AND FMCG SPECIALITY EVENTS, IN ONE PLACE
The Speciality Food Festival Connexions Programme will connect you to 1-to-1 business networking which you can start scheduling meetings before the event starts.
Meetings are pre-scheduled to take place on exhibitor stands or in the dedicated meetings lounge for a highly productive and lucrative event experience.
Why should you join?
Search specific contacts – filter by Sector/ Job Title/ Product
Receive meeting invitations from potential new leads
Receive a meeting schedule - names, details & photos
On-site text and email reminders + support from a concierge at the event

P.S. You must be a registered exhibitor or visitor to take advantage of the Connexions Programme.
NETWORK ACROSS 5 EVENTS WITH ONE SINGLE REGISTRATION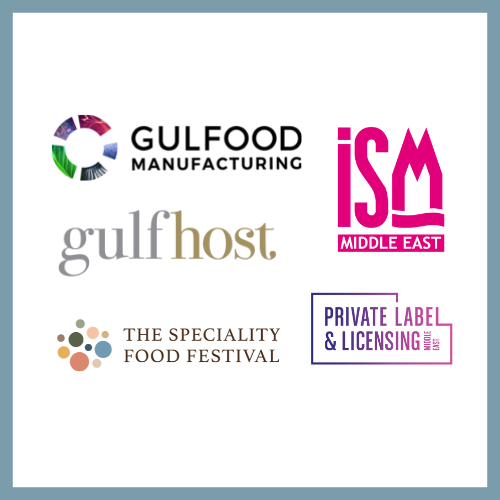 Co-located Synergies
Reach further afield. The Speciality Food Festival will be held in powerful co-location with four established Food & Beverage exhibitions. Your Speciality Food Festival badge gives you access to all, and the unparalleled business opportunities they offer.
Powering ground breaking innovation in the F&B Industry, Gulfood Manufacturing 2022 will be the definitive destination to see the future of food production .
If you're sourcing sweets and snacks private label products, ISM Middle East is your go-to.
The Only event in MENA that puts you directly in touch with over 120+ Global FMCG Private Label & Contract manufacturers, for all your FMCG production, packaging & labelling needs, under one roof.
If you are looking to source food service related products, you might want to check out GulfHost.
Need Assistance? Get in touch with our team

E: connexions@eventnetworking.com
T: +44 (0)20 8106 8804